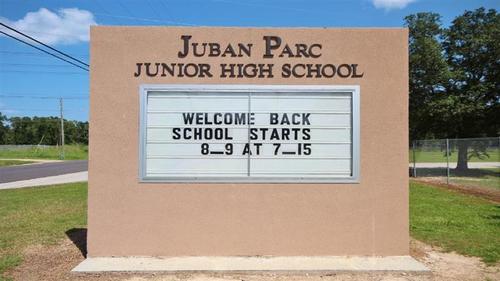 YES, this is true.  I had never experienced "Public Schools" having fund raisers to keep the doors open.  Just last night at 7:32pm, a Denham Springs Elementary School student rang our doorbell to sell us products for the fund drive…….AND, school just started back last week.  One week into the school year and they already have youngsters sell stuff to raise money.  This is HUGE concern to me for this Parish. Why?  There's 2 Parishes in Louisiana growing the most: Livingston and Ascension Parishes.  Why is Livingston Parish in fiscal crisis while Ascension Parish thrives and is in a $100 Million Dollar Expansion right now?
Yes, Ascension Parish has a larger Industrial tax base and that helps tremendously.  BUT, Livingston Parish keeps growing and will be larger next week, next month, next year….and we possibly still won't have added large business and industry to increase tax base and keep up with Parish expenses.  What's the answer?  Get some large businesses moving and setting up shop within the Parish like yesterday…..or else we'll just have to increase the number public school fundraisers per year.
I honestly don't believe building Juban Crossing Mall is a huge part of the answer to the problem.  There are empty Malls across America and the age of the mall seems to be dying.  Maybe a Mall similar to Tanger Outlet is more to consumer taste than huge anchor tenants.  I'm not knocking progress at all, nor our Parish Leaders.  What Livingston Parish needs is HUGE BIG THINKING to overcome the Parishes fiscal woes in the form of bringing in Big Businesses along the hugely advantageous 10-12 Corridor.
"LIVINGSTON — Increases in sales tax revenue and state funding based on student enrollment will not be enough to keep the Livingston Parish school system's 2012-13 budget from running a deficit, according to a draft presented to School Board members Tuesday.
The School Board's Budget/Goals Committee voted to recommend approval of the budget, which projects a $2.8 million general fund deficit for the year, dropping the fund's balance to $8.3 million." 
Source: The Advocate, Heidi R. Kinchen
See on theadvocate.com