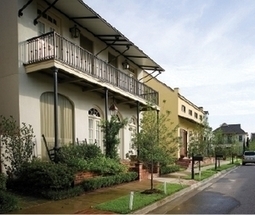 Business Report's 2012 Real Estate Report Conclusion: Still A Buyer's Market! by David Jacobs
"Even so, brighter times may finally be at hand for single-family home sales.
Real estate pros have been saying for years that the market isn't as weak as we've been hearing, that the bad stuff was only happening in other places, and that the recovery from the non-slump was right around the corner. ? So when Don Stern of Realty Executives South Louisiana, who helped compile the Greater Baton Rouge Association of Realtors' yearly report on Baton Rouge-area real estate trends, says, "The bleeding has stopped," it's easy to be cynical and note that we've heard that before.
But in fact, people who sell homes for a living can point to a few encouraging factors. According to the annual Trends report, the number of home sales in the Capital Region increased in 2011, although the uptick was small enough that the report's authors still say the market is in a "plateau."
And in April 2012, sales were up 21% over the same month last year, although much of the action consisted of sales of homes sold for less than $250,000."……
Read the remainder of this fantastic report at link below.
See on www.businessreport.com