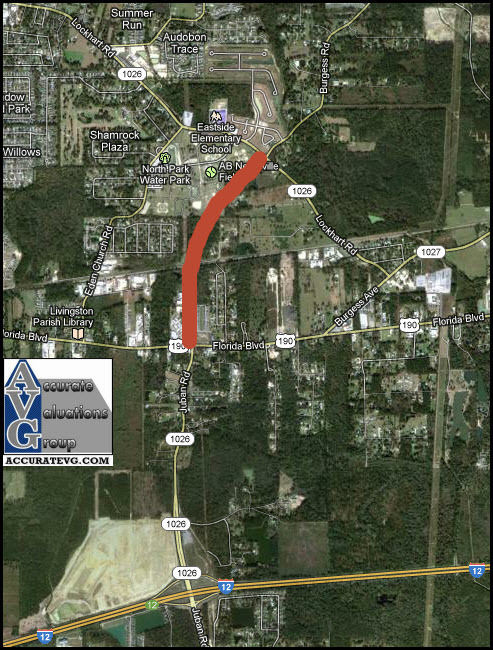 The map shown is what I have drawn myself after seeing the map shown to me by the homeowner located across from Lockhart Rd at Burgess Rd intersection, near Crystal Lakes Subdivision. This extension would connect Burgess Road providing direct access to Interstate 12 and thereby easing some traffic congestion into heart of Denham Springs at Range Avenue.
"The proposed Juban Road Extension, a little road that could do big things for Livingston Parish, should get funded soon, Mayor Bobby Font said Tuesday.
The 1.2-mile road would take pressure off traffic in Walker and Denham Springs, Font told a citizens group concerned with parish infrastructure.
Proponents say the extension would also aid residents of Watson and other areas north of U.S. 190 and make the Juban Road interchange more useful."
Source: The Advocate
See on theadvocate.com