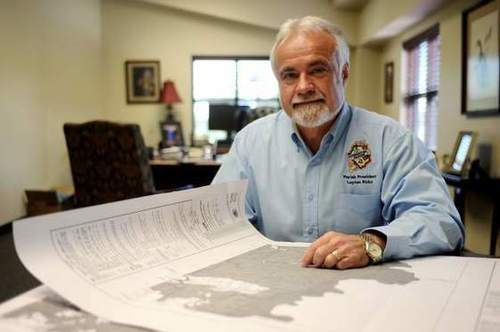 DENHAM SPRINGS — Despite questions about their accuracy, new federal flood insurance rate maps will go into effect Tuesday, affecting thousands of Livingston Parish homeowners.
Many people whose homes have never flooded will be required by their mortgage companies to buy insurance that could cost more than $1,000 a year.
Meanwhile, others who have long been required to purchase flood insurance may no longer be required to do so, according to the Federal Emergency Management Agency.
Parish President Layton Ricks questioned the accuracy of the new maps, which he said may force many people to buy insurance unnecessarily. Read the rest of The Advocate Newspaper article……….